NanoAvionics has been awarded a grant by the Public Institution Lithuanian Business Support Agency (LBSA) to perform R&D activities on technologies of chemical propulsion systems for small satellite applications and for expansion of the company's R&D infrastructure.
The first part of the project is devoted to scientific R&D activities, starting with an in-orbit test campaign of the current NanoAvionics-developed chemical propulsion system prototype during the LituanicaSAT-2 satellite mission. In parallel, a laboratory test campaign with the same design of system prototype is planned to be performed. Data collected from both test campaigns will be analyzed. As a result, a further product development plan of the system will be prepared including designing, prototyping and testing.
The goals of the project:
Reaching the 8th technology readiness level (TRL)
Develop an orbital maneuvering system (OMS)
Develop an attitude control system
Company's R&D infrastructure goals:
Acquiring a thermal vacuum chamber (-45 °C to +150 °C, 1×10-06 mbar) for environmental testing campaigns
Acquiring an electronics laboratory including testing, diagnostics, assembly and integration equipment
Acquiring a mechanical workshop including equipment and tools for assembly and integration of mechanical components and systems
ISO class 7 clean room facilities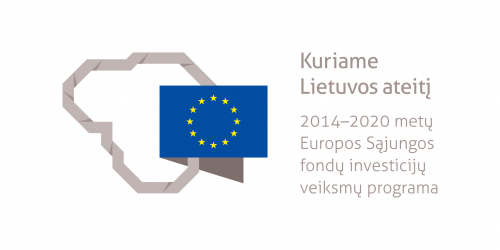 [LT] UAB "NanoAvionika" įgyvendina projektą ,,Inovatyvių mažųjų palydovų traukos sistemų sukūrimui skirti moksliniai tyrimai ir eksperimentinė plėtra (trumpinys – ISPS)" Projekto nr. J05-LVPA-K-01-0097. Projektu įmonė siekia į rinką pateikti naujus aukšto efektyvumo mažųjų palydovų traukos sistemų produktus naudojančius ekologišką kurą. Projekto rezultatai leis UAB "NanoAvionika" efektyviai konkuruoti pasaulinėje mažųjų palydovų traukos sistemų rinkoje. 
Projektas įgyvendinamas pagal Lietuvos 2014-2020 metų Europos Sąjungos fondų investicijų veiksmų programos 1 prioriteto "Mokslinių tyrimų, eksperimentinės plėtros ir inovacijų skatinimas" priemonę "Intelektas. Bendri mokslo – verslo projektai" (J05-LVPA-K). 
Projektui įgyvendinti iš Europos struktūrinių fondų skirta 650 733,33 EUR suma. Bendra projekto vertė siekia 1 098 094,50 EUR.  
Projekto įgyvendinimo laikotarpis: 2017 m. kovo 10 d. – 2021 m. sausio 10 d. 
Dėl išsamesnės informacijos prašome kreiptis į projektų administratorių Arūnas Beržinską (tel. +370 655 94481), el. paštu: arunas@nanoavionics.com