Buzas will maintain his involvement with NanoAvionics as a member of the board
Amidst its ongoing transformative growth and market leadership, Kongsberg NanoAvionics (NanoAvionics) announces today that Vytenis J. Buzas has stepped down from his role of CEO. As the company transitions into its next development phase, both Buzas and the Board of Directors believe this is the right moment for a leadership shift to ensure sustained success.
Under Buzas' stewardship, NanoAvionics achieved remarkable success. Originating as the first national satellite mission in Lithuania, the core mission team has, in under a decade, successfully commercialized its technology and secured a market-leading position in the small satellite field.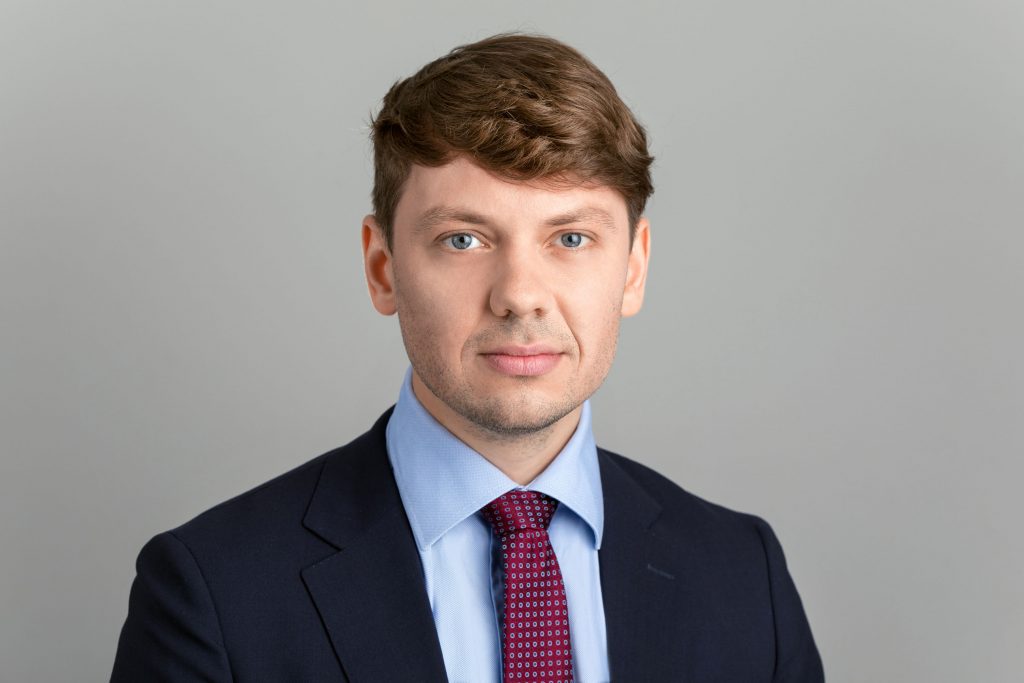 "I am immensely proud of what we've accomplished together at NanoAvionics. As we usher in the next era of small satellite technology, I am confident that the company is on the right trajectory and in capable hands," said Vytenis J. Buzas.
Buzas will maintain his involvement with NanoAvionics, serving as a member of the board.
Žilvinas Kvedaravičius, previously the Chief Sales Officer and a pivotal figure in the company's growth over the past seven years, takes the role of Interim CEO. Equipped with an in-depth comprehension of the company's technology and having fostered strong global stakeholder relationships, Kvedaravičius is ideally positioned to advance the company's vision.
As Kongsberg NanoAvionics gears up to propel NewSpace through its technological and organizational evolution, its strategic direction is clear: further standardization of satellite platforms, improving satellite time to orbit and duration in orbit, and emphasizing the organization's operational excellence for the most demanding small satellite missions and customers. With the industry's largest standard satellite platform portfolio, boasting 25 configurations and a proven track record, the company is primed to elevate small satellite mission performance and its customers' business cases to the next phase of the NewSpace era.
Harald Aarø, a Member of the NanoAvionics board and Executive Vice President for Space & Surveillance at Kongsberg Defence & Aerospace, remarked, "Kongsberg NanoAvionics is trailblazing the standards for smallsat mission performance and reliability. We at Kongsberg Defence & Aerospace fully support this management transition and have confidence in Žilvinas to lead the company into the next phase of operational excellence."
In 2022 NanoAvionics was acquired by Kongsberg Defence & Aerospace as part of its strategy to grow the company's space business. The two companies have complementary technology and positions in the space value chain. NanoAvionics is a leader in the Smallsat segment as a mission integrator and bus manufacturer, whilst Kongsberg Defence & Aerospace is an established provider of spacecraft subsystems, and through Kongsberg Satellite Services, the world-leading supplier of satellite ground stations for downloading and processing satellite data. Kongsberg Defence & Aerospace is a part of Kongsberg Gruppen ASA, a technology and industry group with 2022 revenue of NOK31.8 billion (EUR2.7bn).
About Kongsberg NanoAvionics:
Kongsberg NanoAvionics is reshaping the space economy with our standardized small satellite platforms. We offer efficient, cost-effective satellite products and services that help organizations launch their space missions swiftly. Since 2014, over 120 projects in 50 countries have trusted us for our experience, technology and higher return on their satellite investment.
We're a globally local team of close to 300 international professionals with dedicated facilities in Lithuania, the United States, and the United Kingdom. As part of Kongsberg Defense and Aerospace since 2022, we're further strengthening our commitment to robust, innovative, secure and reliable space solutions.
NanoAvionics is proudly accelerating the pace of space-based connectivity or remote sensing, one satellite constellation at a time.