Communications with both low Earth orbit satellites were established during their first passes over a ground station by the NanoAvionics satellite operations team.
The SpaceX Transporter-5 mission launched on May 25th included a 12U and 16U nanosatellite that NanoAvionics, a leading smallsat manufacturer and mission integrator, built for two customers.
The 12U Omnispace and Thales Alenia Space communications satellite named Spark-2 is an addition to their identical Spark-1 satellite that launched aboard the SpaceX Transporter-4 mission earlier in April. The 16U satellite for a different customer carries a sophisticated optical payload integrated into a NanoAvionics M16P nanosatellite bus.
Both satellites have downlinked healthy telemetry and are going through their launch and early operations phase, after which they will begin mission operations.
The mission marks nine satellites NanoAvionics has built and successfully delivered to orbit for customers this year alone, including one of the industry's first commercially available modular microsat bus (MP42), which launched in April. The company plans to launch over a handful more satellites before 2023.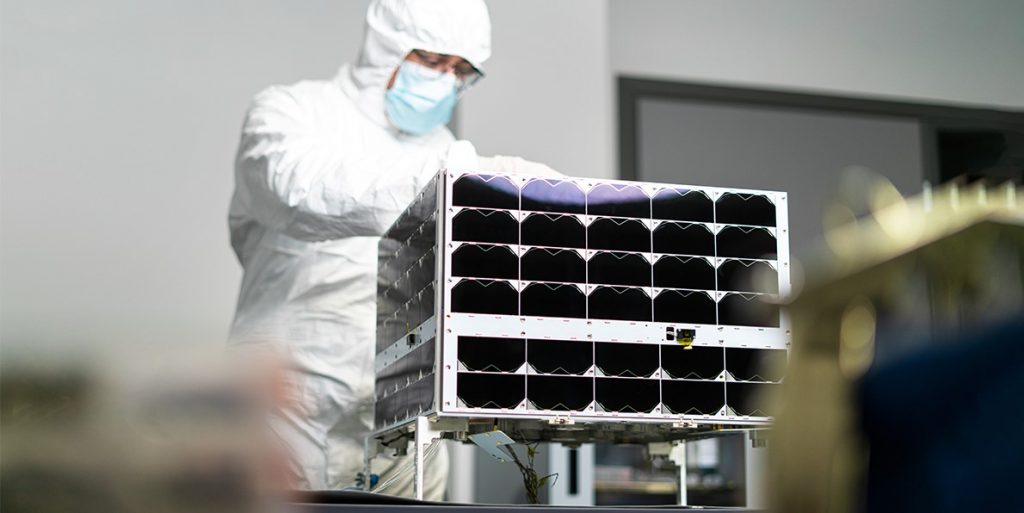 "NanoAvionics has launched a record-breaking number of satellites for our customers during the first half of the year," said Vytenis J. Buzas, founder and CEO of NanoAvionics. "Now that we have nearly finished moving tour new expanded satellite MAIT (manufacturing, assembly, and integration) facilities which will triple our yearly satellite manufacturing capacity, we look forward to delivering even more satellites and addressing the growing demand for our products and services."
About NanoAvionics:
NanoAvionics is a smallsat bus manufacturer and mission integrator currently based in four locations across the USA, UK and Lithuania. The company's efforts are focused on enabling critical satellite functions and optimizing their hardware, launch and satellite operation costs by providing end-to-end small satellite solutions – ranging from single missions to constellations. Its core engineering team has implemented over 110 successful satellite missions and commercial projects during the past several years. With a modularity such as the fundamental principle of NanoAvionics systems' architecture, NanoAvionics provides economic viability to a wide range of small satellite constellation-based missions, businesses and organizations worldwide.
https://www.nanoavionics.com | Twitter: https://twitter.com/NanoAvionics